WARMACHINE AND HORDES MK3
Warmachine and Hordes are going to their 3rd edition
The Realm is taking pre-orders on all MK3 products including
New Faction Decks
New Faction Battleboxes
New Prime/Primal Rulebooks
Call, email, or come in today to pre-order
---
Realm X-Wing events
The Realm will be hosting 2 events this month for Star Wars X-Wing
We will be holding an X-Wing Father's Day event on Sunday June 19th
Anyone that comes in on Sunday June 19th to play X-Wing will be given a double sided Luke/Darth Vader promo card.
We will also be holding our monthly event on Sunday June 26th.
As usual, 12 noon start time, 11:30 registration and set-up
$5 entry fee or $10 in store purchase.
We have the Spring kit and will also hand out store credit if we get more than 16 players.
---
 HEROCLIX CIVIL WAR EVENT – JUNE 25th
The Superhuman Registration Act has divided the heroes (and villains) of the Marvel Universe— whose side will you be on when you face off against your friends and former allies in Marvel HeroClix: Civil War?
Marvel HeroClix: Civil War is a four-month Storyline Organized Play event series that will both divide and unite HeroClix players around the world as they choose to fight alongside Iron Man and other Pro-Registration heroes or alongside Captain American and his band of Anti-Registration vigilantes.
Starts at 11am, $14 entry. Limited to 16 players, please sign up on Wizkids Event system here, as registered players will get 1st options for entry.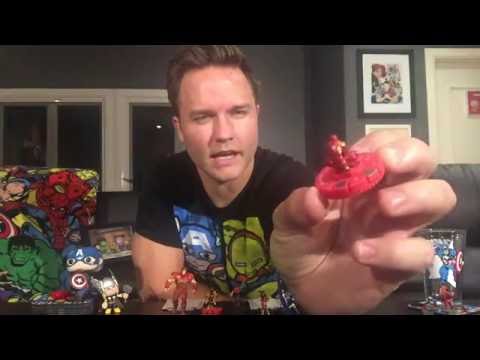 ---